On Wednesday, May 24th, you're invited to
The League of Conservation Voters of the East Bay's
Environmental Champions Awards Celebration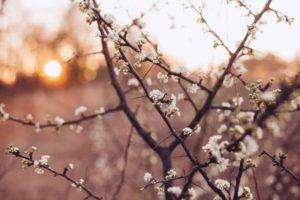 This year, we are excited to honor three individuals and organizations who have fought tirelessly to protect our air and water, safeguard our natural lands, and ensure all people have access to a clean and healthy place to live.
State Senator Loni Hancock
Save the Bay
No Coal In Oakland
When:     Wednesday, May 24th, 2017, 6:30pm-8:30pm
Where:    Sole Space, 1714 Telegraph Ave, Oakland
Wine and light refreshments will be served.
Individual ticket: $50
Please contact us about sponsorship opportunities.
Order your tickets

here

today!

Questions? Email LCVEB@lcveastbay.org.
---
PAST EVENTS
EBMUD and BART Board Members Share Their Bay Area Vision – October 13, 2015
Members of the Boards of East Bay Municipal Utility District (East Bay MUD) and BART joined LCVEB supporters in downtown Oakland to discuss their sustainability work and plans the coming year. East Bay MUD Board Directors Doug Linney, Andy Katz, and Marguerite Young focused on efforts to address the historic and continuing drought, while BART Directors Robert Raburn and Rebecca Saltzman talked about how their agency is coping with the Bay Area's growing population and increased demand for BART services. Board members also responded to questions about how their agencies are preparing for sea level rise and what efforts they are making to ensure they contribute to social and economic justice in the Bay Area.
See more
photos
from this event.
Mayor Libby Schaaf Talks About Her Plans for Oakland – April 29, 2015
Newly-elected Mayor Libby Schaaf of Oakland talked with LCVEB supporters and community members about her environmental agenda for the city. Guests included Assembly member Nancy Skinner, Oakland City Council member Dan Kalb, BART Board Member Robert Raburn, East Bay MUD Board Member Marguerite Young, representatives of the Sierra Club and the Local Clean Energy Alliance.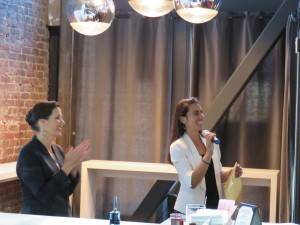 LCVEB President Beth Gunston, right, introduces Oakland Mayor Libby Schaaf.
See more
photos
 from this event.
East Bay Networking "FriendRaiser" Event – June 11, 2014
The League of Conservation Voters of the East Bay was honored to have State Senator and Congressional Candidate Mark DeSaulnier as the special guest at our June "FriendRaiser" event. Another special guest in attendance was Walnut Creek Mayor Kristina Lawson. Dozens of additional guests represented an array of organizations including: The Walnut Creek Open Space Foundation; Bike East Bay; the CA Native Plant Association; the Sierra Club; the Concord Planning Commission; Save Mt. Diablo; and Friends of Marsh Creek.
See more photos from the event.
The 2013 East Bay Environmental Awards
LCVEB presented awards to environmental champions, Congresswoman Barbara Lee, David "Chicken" Nesmith, and The West Oakland Environmental Indicators Project.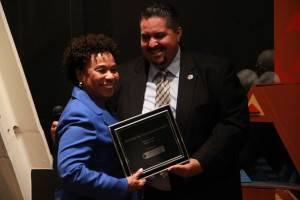 See photos from the event.

The 2012 East Bay Environmental Awards
The League of Conservation Voters of the East Bay honored State Senator Mark DeSaulnier and Alameda County Supervisor Keith Carson for their outstanding leadership on environmental issues.